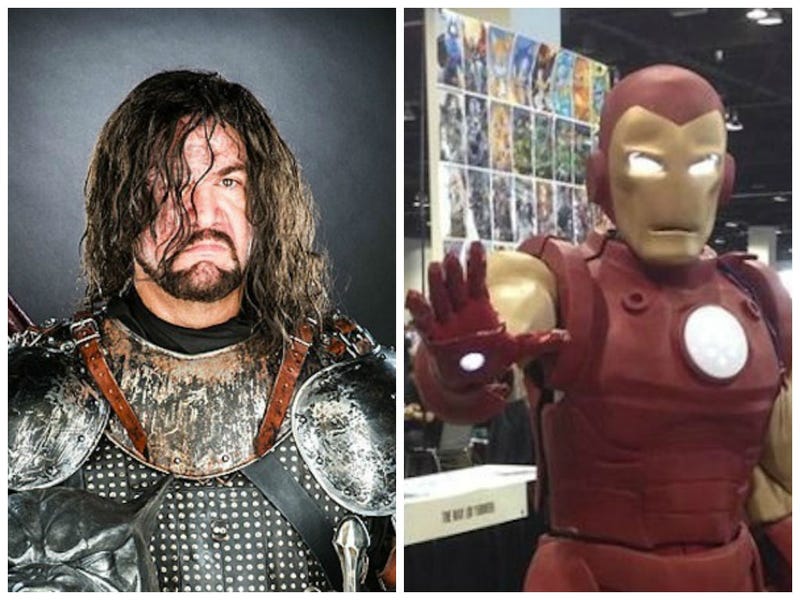 It's only week one of io9's Halloween costume show, and already the competition is fierce. Will it be paper-maché Groot, a pitch-perfect take on the Hound, an Iron Man made of repurposed auto body repair parts, or someone else entirely to run away with the title of this week's favorite?
Check out some of the amazing costumes that our commenters have been putting together, and then post your own amazing costumes (pictures of yourself only, please) into the comments. The best ones will be featured on io9. And now let's take a look at last week's selections!
This one's pretty obvious. Commenter APartyofOne is Groot.
Commenter antman8o8 offers this take on Lin Beifong from The Legend of Korra:
Commenter jay and husband joined forces to bring us the Broadway version of the Lion King:
You might see commenter heyfeeney and wife on Halloween, but will you still remember them after they've gone?
How did commenter BoxPunch become Iron Man? With plenty of fiberglass and auto body filler, he tells us:
Commenter largerthanlife might be having the best Halloween of any of us. Why? Because his Halloween involves costume changes! Here he is first as Gandalf:
And then as the Hound:
And, finally, a little sewing timelapse for you all, courtesy of commenter BeccaCSmith, which takes you from fabric swatches to TARDIS: