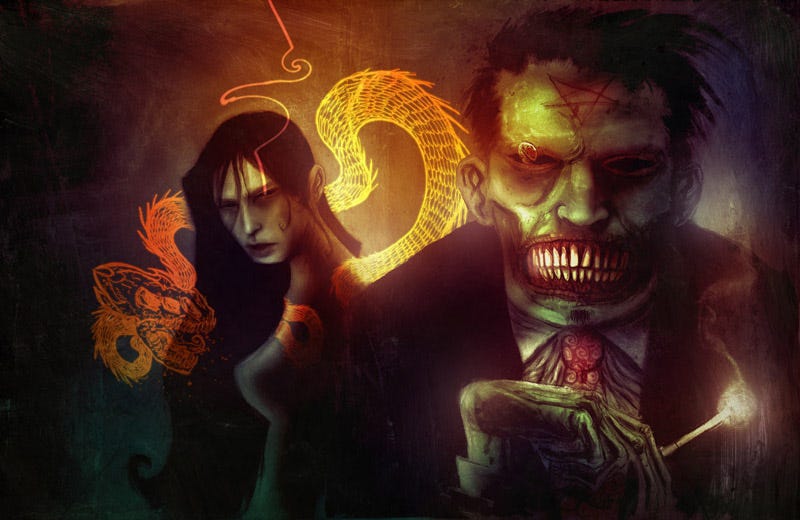 George Lopez — yes, that George Lopez — thinks it is. That's why he's partnered with comic publisher IDW to make an animated series based on writer/artist Ben Templesmith's humor-horror comic Wormwood: Gentleman Corpse.
Here's the official summary, courtesy of IDW:
Meet Wormwood, the English-accented, beer-drinking, sentient corpse possessing a maggot expat from the Hell dimension. Well, one of them. If he's not attempting to save Earth from demonic, parasitic fungal infections or undead strippers, then he's off drinking with his homemade mechanical sidekick, Mr. Pendulum.
Other than that the pilot will be written and produced by The Simpsons' David Stern, there's nothing to know about the series yet. But between Adult Swim, Fox's ADHD, and FX series like Archer, I don't think Wormwood will have too much trouble finding a network to infest.
[Via Deadline]