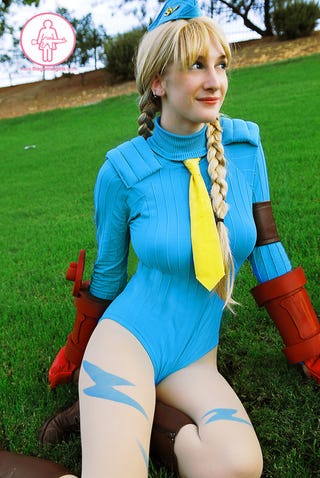 US manga and anime fandom is at an all-time high, judging from the burgeoning convention scene. But manga sales have dipped since 2007. Could a lack of interaction between American otaku and Japanese publishers be responsible for this muted interest?
Over at The Comics Journal, Roland Kelts ponders whether Japanese publishers aren't doing their part to entice US fans. In his essay " 'Cool Japan' is no longer enough," Kelts notes that while American readers easily recognize characters and titles, they have limited interaction with Japanese studios and publishers:
I've taken to calling this Japan's pop culture branding gap. While cool Japan has amassed a vast audience overseas in the past decade, very few of its fans know anything about the brands behind it. Industry stalwarts such as Studio Pierrot, Madhouse, Production IG, Shogakukan and Shueisha barely register at U.S. anime conventions, where fans passionately recite and reenact their creations. You might hear the words Ghibli (usually mispronounced), Toei and Bandai batted about in conversation among older generations of American fans, but with scant enthusiasm.
The web presence of studios and publishers is often obfuscated by poorly managed or Japanese-only sites. The onus to keep anime and manga fans current on industry news often falls on sites like Anime News Network. Kelt further notes that this detachment could be driving down US manga sales.
According to a recent industry white paper, manga sales dropped in North America for the second straight year in 2009, from a peak in 2007. The slip means that North American publishers will release the lowest number of new manga titles this year since 2004. The brutal cuts two years ago at TokyoPop, one of the United States' most active promoters of cool Japan products, were followed last month by layoffs at Viz Media, the veteran San Francisco-based distributor formed by five Japanese publishers in the late 1980s.
Kelt cites Crunchyroll, a flourishing anime fan site with a strong internet following, as a fan-friendly model for publishers to emulate. Manga publishers would also be wise to check out the American comic book industry, where an in-house blog is de rigueur for any publisher. Kelts' essay is recommended reading if you're interested in the industry.
[Via The Comics Journal. Photo by TheGameGirls, spotted on Japanator.]