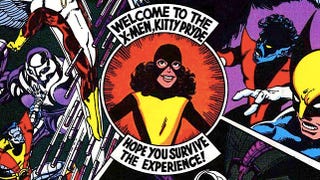 io9 is looking for interns who are obsessed with science, science fiction, and futurism. This internship lasts from mid-May to September, is open to college students who can receive internship credits, and is located out of Gawker Media's lower Manhattan office. For more details, read on!
An intern works 15 hours per week, ideally divided between 2-3 days of the work week. Interns will learn about research, fact-checking, and contacting sources in the science and entertainment industries for story ideas and information. We will also train you to write articles for the site. You must be detail-oriented, very familiar with science and/or science fiction, and able to work quickly. Photoshop and graphic design skills are a plus, as is a familiarity with common blogging tools. You will need to bring your own computer.
Day-to-day, the job involves seeking out story ideas and working with io9 staffers Meredith Woerner and Cyriaque Lamar to gather data for stories they're working on. You'll be working out of Gawker Media's Nolita headquarters, which has its perks, like the occasional staff get-together on the office roofdeck.
This is an unpaid internship, and you must arrange to receive internship credit from your college or university. You must be 18 or over to apply. Deadline to apply is Monday, April 16 at 11:00 PM EST.
Please send your cover letter, resume, and URLs for three samples of your writing to nycintern@io9.com. In order to be considered, write only io9 NYC Internship 2012 in the subject line.
Top image: John Byrne's cover to X-Men #139