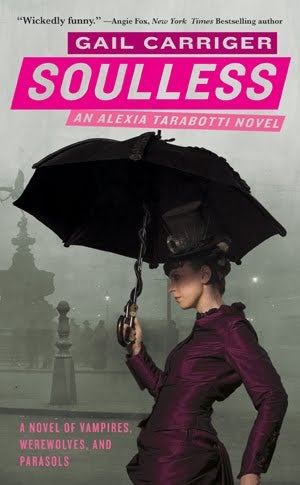 The io9 Book Club meets every month to discuss a book, and then the author usually joins us for a chat. This month, we're reading Gail Carriger's Soulless, the first book in her popular Parasol Protectorate series. The fifth book, Timeless, came out this year — but we figured it would be best to start with the first one! Read as many in the series as you like over the holidays. We'll meet January 8, 2013 to discuss the first book. Watch for a post that day announcing the book club, and jump into comments for discussion. There's still time to read the book, too, so get moving! You can pick it up via your favorite bookstore or Amazon.
We're hoping Carriger will join us later in the week for a discussion.
If you're wondering what this whole io9 Book Club thing is all about, you can visit our past meetings here.