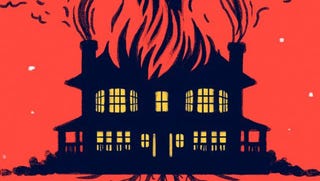 Welcome to the monthly meeting of the io9 Book Club. In January, we read Lauren Oliver's Rooms. Jump into comments to get started talking about it!
For those unfamiliar with the io9 book club, here's how it works: You read the book. We create a special book club post on io9 when the meeting is in session. That would be the post you're reading right now. Then everybody talks about the book in comments for a few days, starting right now.
You can read our review of Rooms right here.
We're hoping to get Lauren Oliver to come and discuss the book with everybody in the next week or so. Stay tuned!
Want to get started on our next book?
In January, we'll be reading Robert Repino's Mort[e]. We'll meet on March 3 to discuss it.