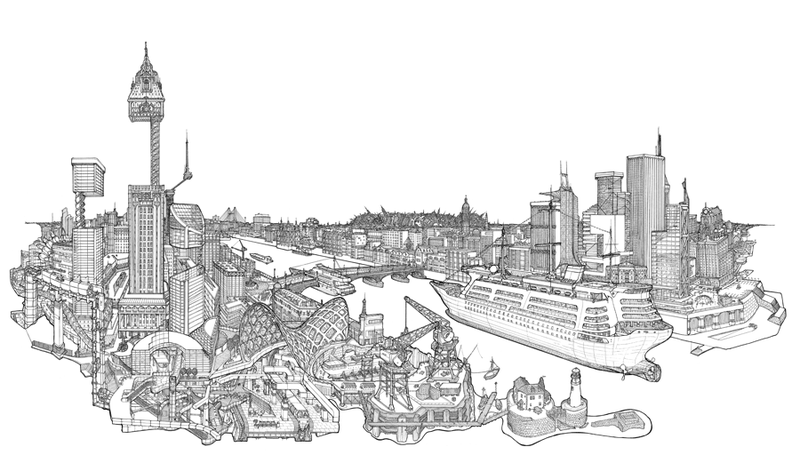 Toby Melville-Brown began his Tower series as a fanciful mishmash of his favorite architectural styles. But as his towers grew more elaborate and fanciful, he began to imagine the futures in which these buildings might exist.
Melville-Brown explains that he is fascinated by the "synthetic landscape" of human civilization, and to that end, he imagines how those landscapes might form. His "Favela Arch" envisions a city's worth of buildings jammed into a single structure, while his tree tower was commissioned on the occasion of a boy's first birthday and imagines a structure that, like a child, must be nurtured to grow strong.
The top image actually isn't from the Tower series, but is a rather subtle comment on mobility in urban areas. After an internship with the online Multiple Sclerosis community, Shift.ms, Melville-Brown was commissioned to create "The City of Barriers," a city filled with obstacles that are evident only upon close examination. It's a piece that demands close viewing and our imagination as to what it's like to travel through that city.
Melville-Brown is selling limited screenprints of some of his Tower series at Print Club London.
[Toby Melville-Brown via dezeen]