India's Border Roads Organisation plans to build a road through a region in Bhutan rumored to be inhabited by the Abominable Snowmen. Picking up hirsute hitchhikers on this new highway is not recommended.
From The Hindustan Times:
The Border Roads Organisation (BRO) is developing a road through Bhutan to have faster access to the western district of Tawang, around 550 km northeast of Assam capital Guwahati.

In close proximity to this road is Bhutan's Sakteng Wildlife Sanctuary - a 650 sq km reserve created specifically to protect the habitat of the yeti or abominable snowman, known in Bhutan as the migoi, or strong man.

This road via Udalguri in Assam connects the Bhutanese district of Trashigang before terminating at Tawang. "This road is expected to be completed in three years," Tawang deputy commissioner Gamli Padu said.
What blows my mind way more than this news is the fact that Bhutan has a wildlife sanctuary devoted to a cryptid. I'm going to write several angry letters to my Congressman and demand that our entire national park budget be diverted towards nature preserves for the Dover Demon and the Coleman Frog (which is a Canadian cryptid, but I don't care).
[Spotted on Cryptomundo. Image via Bibliodyssey.]
G/O Media may get a commission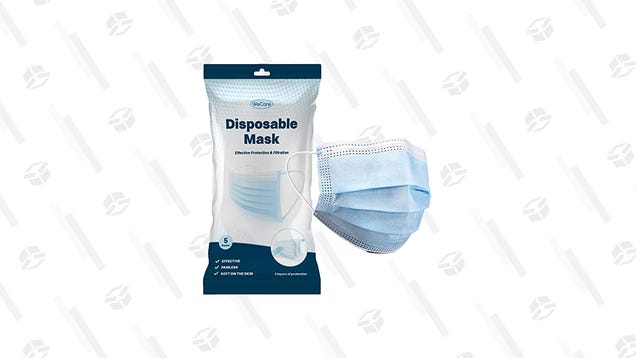 WeCare Disposable Masks With Elastic Earloops- 5 Pack