io9 recently got a sneak peek at Nate Simpson's upcoming Image Comics series Nonplayer. This handsome comic follows players of Warriors of Jarvath, a futuristic massive multiplayer online game that may have evolved past its programming.
After checking out the inaugural issue of this title, we were blown away by Simpson's meticulous artwork, which bridges the MMORPG's swords-and-swashbuckling realms with near-future 21st century trappings. Nonplayer's script follows Dana Stevens, a tamale delivery girl (shades of Hiro Protagonist) who spends most of her days jacked in to Jarvath, a World of Warcraft-style fantasy world where players organize raids to gain experience and online prestige (and to escape their meatspace responsibilities).
When a standard raid against non-player characters King Heremoth and Queen Fendra goes weirdly off the script, Dana's left both without any experience points from the encounter and wondering whether something is rotten in the (virtual) state of Jarvath. Simpson, who worked as a video game designer before working on comics, depicts Dana's ye olde digital playground and her futuristic world with equal aplomb.
He's at home illustrating winged tigers and exoskeleton-clad garbagemen. His Simpson's hyper-detailed backgrounds evoke those of James Stokoe's grisly fantasy series Orc Stain (one of our favorite comics of 2010). But Stokoe's fantasy world was thick with grime and the offal of its characters — Simpson's medieval lands are gorgeously sanitized in the ways only a digital world can be.
G/O Media may get a commission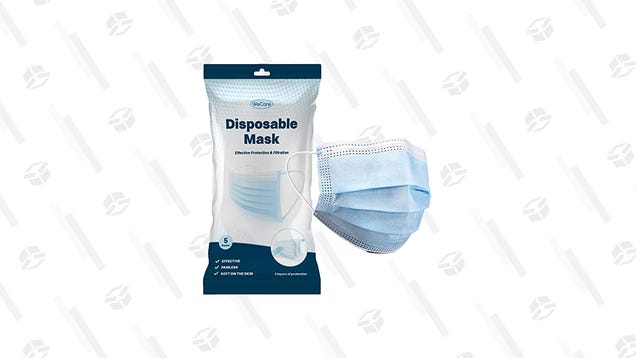 WeCare Disposable Masks With Elastic Earloops- 5 Pack
Nonplayer hits stands April 6. For more eye candy from this title, check out the comic's site and Simpson's Deviantart .