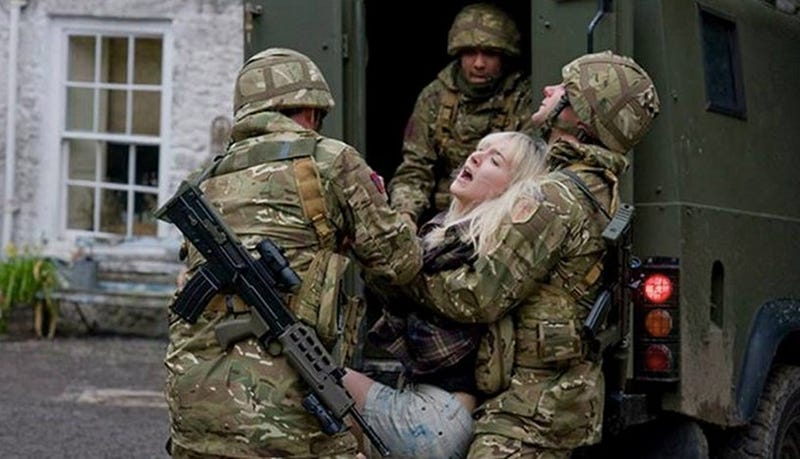 Like a more romantic version of Red Dawn, behold the trailer for How I Live Now. This sexy young-adult apocalypse novel is translated onto the big screen with nuclear fall-out, and lots of cuddling in big comfy sweaters.
Based on Meg Rosoff's novel, this film stars Saoirse Ronan, who plays Daisy. She's an angry girl who falls in love on holiday, only to have her love interrupted by World War III.
Honestly, we're into it. Bring on the war-town lovers separated by the world's hatred, we eat this shit up! How I live Now will hit theaters on October 4th, 2013.