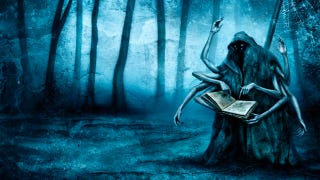 It's easy to write off a whole genre of books, comics or movies. You hear about the sexy vampires, or the killer dragons, or the massive starships, and you just decide it's not for you. Until you come across one special story, that just blows your mind. Which genre did you think you hated, until you found a story you loved?
Please include a photo, book cover, trailer, poster, comic-book panel or some other illustration for your chosen story. And please let us know the name of the book/comic/movie/TV show, and why it changed your mind about a whole genre. Thanks!
Top image: The Cold Commands by Richard K Morgan, art by Vincent Chong. Until I read The Steel Remains, I wasn't really sure if I was into the new wave of ultra-violent, "grimmer than GRRM" fantasy books — but Morgan's amazing novel won me over, big time.