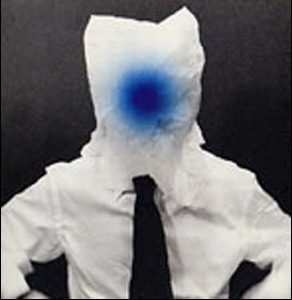 Welcome to MangoBot, a biweekly column about Asian futurism by TokyoMango blogger Lisa Katayama. Keigo Oyamada, aka Cornelius, is a sound artist best known for his perfectly timed synchronization of beats, robot noises, and trippy music videos showing everything from spinning cows to lips that grow exponentially to little kids with butterflies. He's teamed up with video director Koichiro Tsujikawa and CG artist Munechika Inudo (think Dead or Alive 3) to create some intricately detailed videos that could only come from the finest futurist brains in Japan. Keep reading for two iconic music videos from his latest album, Sensuous, and a translation of the live commentary he gave me at his Tokyo studio last week.
More importantly, though, watch the videos and listen to the sounds. They're done with an amazing attention to detail that's inherent in Japanese culture. It's a key to understanding why the country spawns multi-tasking robots and cell phone handsets that look like they were made in 2050. "The idea of spirits residing in small things is very Japanese," Cornelius says.
I've been a fan of Cornelius since the late 90s, when Fantasma — a first album chock full of happy music that reminded me of a night at the circus or a sunny day on the beach — first came out. Back then, he took SXSW by a storm when he debuted live in the US with his mash-up video projections perfectly synced with the beats in his music.
Like A Rolling Stone:
Cornelius: For this video, we created a world that nobody has ever seen before. No matter how hard you try to decipher it, you can't really tell what's going on. Where is this world behind the doorways leading to? Here's a cow... this might be a washing machine...
We used mirrors to create this world. We lined up the figurines against a mirror about the size of a large coffee table, took one picture with a steel camera, moved them a tiny bit, took another picture, and continued to move them a little bit at a time and taking lots of pictures. We used this as material to edit with CG and created this stop motion animation-like effect. We erased the mirror lines and combined certain elements, making it into a completely indecipherable world. It gives the impression of watching humanity from afar.
(Video director Koichiro) Tsujikawa and I came up with this together. It didn't take that long to make — each video usually takes a month. Taping it actually just took 2-3 days, but the process of coming up with a concept and then materializing it takes a lot longer.
Fit Song:
Cornelius: Everything that's moving is CGI. That's not real sugar, even though it really looks like it, right? The biscuits are CGI, too. There's an old movie (from the 1980s) called The Way Things Go. It basically documents a long chain of events — something bumps into something else, and then that thing opens up, and then something comes out of that — one action leading to another action in continuous succession. We made something very similar by using stop motion animation and CGI to create movement that isn't ordinarily possible.
The set is actually my middle school friend's vacation home. We didn't want to do it in too big a space because it would make creating this scenario much more complicated. We also didn't have such a huge budget.
The guy who did the CGI is a top level CGI artist in Japan (named Munechika Inudo). He'd been working with the director, Mr. Tsujikawa, on some TV commercials, so he did this for us at a very reasonable price.
Mr. Inudo is pretty amazing. He graduated from Tokyo University with a degree in physics. He's a drummer, and he also won his company's marathon, and on top of that, he's super good looking. He reads math books before going to bed. This video was the last thing he did before he left his company to become a freelancer. It was a good opportunity for him to present his CGI skills—it encompasses everything he can do in one package. Since leaving his full-time job, he's had immense success as a freelance CGI artist.