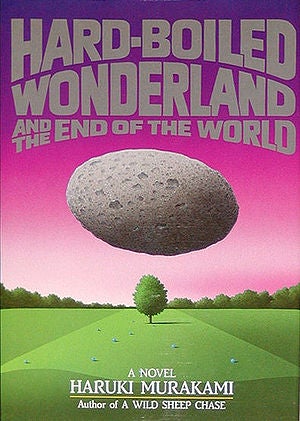 Anybody who cares about noir fiction should read Domenic Stansberry's scathing rebuke to the calcification of the genre. (And since noir is the fundamental inspiration for a ton of urban fantasy right now, as well as much of the cyberpunk genre, pretty much anybody who's interested in well-written science fiction and fantasy should care about noir.)
Stansberry's "Noir Manifesto" was written in 2003, but it's only just been published on line for the first time, and it's just as relevant as it was eight years ago. Writing about the French noir writer Jean-Patrick Manchette, Stansberry writes:
The noir tradition in which Manchette was writing had its roots in the vernacular, and focused on the crimes of desire by people hemmed in by social conditions. Noir writers like Dave Goodis, Jim Thompson, Dorothy Hughes, Chester Himes and Charles Williams were social determinists whose work demonstrated considerable empathy for the little guy, the down- and-outer, the outsider who has been pushed out, excluded, trapped. Who then takes hopeless action to escape that trap-and ultimately fails.

In contrast, the primary ethos of the new breed of crime melodramas does not share such concerns. These books are instead much more akin to the old western dime novels-which focused on the rescue of Pollyanna tied to the railroad track.
Stansberry says the best noir books of the 21st century are ones which tend to be ignored by "afficionados of the genre", including Murakami's Hard-Boiled Wonderland and the End of the World.
So what's Stansberry's prescription for restoring noir to its former greatness? Doing away with "the mentality that rationalism and logical must prevail. That order must be restored. That good must triumph." Which is a fascinating idea, when you apply it to science fiction and fantasy — would you want to read some noirish SF where the hero doesn't figure out everything in the end, and the day isn't entirely saved?
The whole essay is well worth reading. [Numero Cinq]