Last week, Paul Kalanithi – a writer and new dad, who recently completed his residency in neurosurgery at Stanford – died from metastatic lung cancer. In this video, released last month, Kalanithi addresses the "strange relativity" that accompanied his diagnosis.
The video is full of insights about how Kalanithi's diagnosis altered his relationship with time. These insights are of course all the more affecting in light of his various roles as a doctor, patient, father, and husband. But one observation in particular, about the importance in acknowledging the reality of death, stood out to me:
The way hope functions for me now as a patient is a careful balance. If you don't think about the bad case, that ending is going to be very rough on you and your family; but if you don't think about the good case, you're going to miss the opportunity to really make the most out of your life and time.
A lot of contemporary discussions about end-of-life decisions tend to hinge on this very balance – the weighing of the immediate state of one's condition against a foggy and, often, medically impenetrable horizon. These discussions have emerged out of the concern that modern society's lack of familiarity with the dying process interferes with our ability to achieve a stable equilibrium between these two perspectives, and die the way we'd like.
As sixth-generation mortician Caleb Wilde, who maintains the blog Confessions of a Funeral Director, has said: There is "perhaps no greater freedom... than to live life with a healthy relationship to death."
G/O Media may get a commission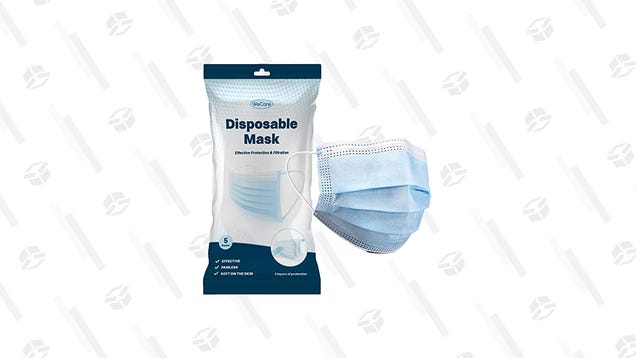 WeCare Disposable Masks With Elastic Earloops- 5 Pack
If you're looking for additional reading, Atul Gawande's new book, Being Mortal, deals at great length with the importance of confronting the realities of death, and is one of the better treatments of the subject I've read in recent memory.
Via Susannah Breslin, who is guest editing this week at kottke.org.
---
Contact the author at rtgonzalez@io9.com.