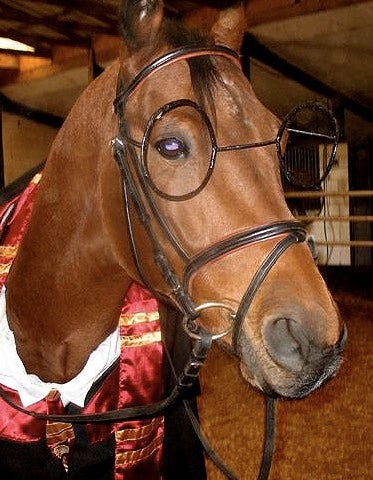 As if it wasn't bad enough that people force their dogs to dress as their favorite scifi and fantasy characters, now horse owners can subject their animals to costumed humiliation. Matching riders' outfits sold separately.
Equestrian apparel company The Horse Tailor has tapped in to an extreme niche market: people who want to dress their horses as something other than horses. While you might expect folks to outfit their horses as unicorns or fairy princesses, The Horse Tailor goes above and beyond with horse costumes of Scooby Doo, Batman, and the Cowardly Lion.
Head to their website for more examples of equine cosplay. There are few things sadder than seeing a horse dressed up as the Pink Panther.
The Horse Tailor [via Neatorama]