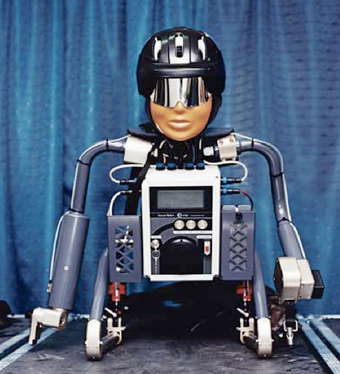 A new scandal's rocking Dubai's robotic camel racing circuit. Criminals are covertly outfitting the camels' mechanical jockeys with stun guns that give their mounts an extra charge. In other news, this is one of the stranger headlines I've ever written.
From the Telegraph UK:
[...] Dubai police have confirmed they uncovered a gang of dealers who were selling electric stun gun kits, for up to £5,000, across the region. These were then being fitted inside the robot jockeys, which cost between £130-£200, that in recent years have largely replaced child jockeys, traditionally used in camel racing, due to humanitarian concerns. The electric shocks could be administered by remote control to encourage the camel to run faster.
Police nabbed the robotic modifiers in a sting operation at the Al Lehbab camel course outside Dubai. As outlandish as the notion of robotic camel racing sounds, it's been going on for a while now. Why Hollywood isn't glomming onto this tale is beyond me. This has the potential to be Secretariat meets Real Steel meets the Barry Bonds story.
[Spotted on Gearfuse. Photo via Andrew Hetherington/Wired]