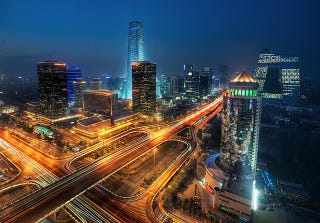 Rana Mitter is a professor of Chinese history and modern politics at the University of Oxford. He's here to answer your questions today about China's past, present, and what we might expect for the future.
He's the author of the book Forgotten Ally: China's World War II, looking at China's history during the second World War and how it shaped the events that came after it. His research interests include the Republican period (1912-1949), the Cold War, Sino-Japanese relations, and he also frequently writes about the contemporary Chinese political scene.
He'll be joining us from 11-12 PST, so start asking him your questions now about China's history, where it is today, and what might be coming up next - he'll answer as many as he can while he's here.
Image: Beijing at night, Trey Ratcliff, Stuck in Customs