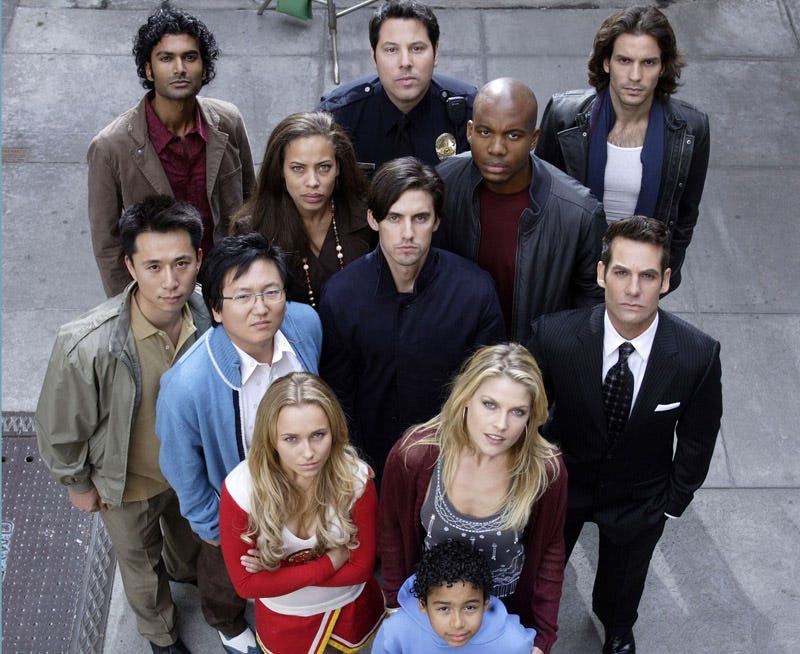 We mentioned the other day that a major star wants to leave the cast of Heroes at the season's end. Now we're hearing it's actually two stars — who have reason to complain. Spoilers below...
E! Online's Kristen, who started the "star wants to leave" buzz in the first place, apparently mentioned more details during her TV coverage of the Golden Globes: it's both Hayden Panettiere and Ali Larter. Both stars feel as though their characters have drawn short straws in season three, and they want to be killed off at the end of season four. At least one of them has a "death" in the works for the end of the season, but it may not be permanent. And NBC hasn't decided whether to let them out of their contracts yet.
It's easy to see why Ali Larter would want to bail out of Heroes — she's not even playing the same character she originally brought to the show. And her new character, Traci, hasn't really had much chance to become more than a cipher, beyond a frosty new power and a vague penchant for attaching herself to powerful men. Claire, arguably, has fared slightly better this season, what with all the bonding she's done with her bio-mom. But compared with the toe-snipping, creepy-guy-romancing action in season two, she's been less interesting to watch (and probably to play) this year.
It's jarringly nostalgic to look back at the season-one cast photo above, and realize that a third of those castmembers are gone, and most of the others have been through some pretty major gyrations. Photos by WENN. [Heroes Spoilers]