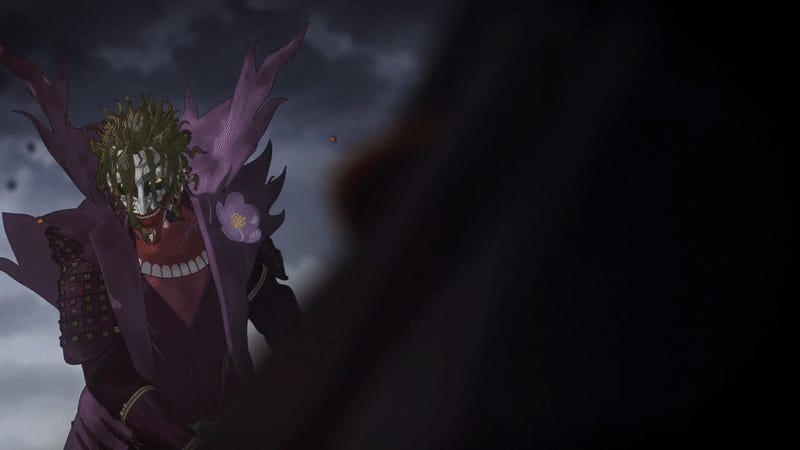 Trailer Frenzy
A special place to find the newest trailers for movies and TV shows you're craving.
We've already seen Junpei Mizusaki's wild-sounding Batman Ninja in action. But now we finally know when to expect it—and what the amazing adventures of a modern-day Batman in Feudal Japan are going to sound like in English.
Roger Craig Smith (the video game voice actor whose roles include Resident Evil's Chris Redfield, Assassin's Creed's Ezio, and Batman: Arkham Origins', well, Batman) and Tony Hale (Arrested Development's Buster Bluth) will lead the English cast of Batman Ninja as Batman and the Joker. They'll be joined in the main cast by Grey Griffin and Tara Strong as Catwoman and Harley Quinn, respectively, alongside Fred Tatasciore (Gorilla Grodd and Deathstroke), Yuri Lowenthal (Robin), Adam Croasdell (Nightwing and Alfred Pennyworth), Will Friedle (Red Robin and Red Hood), Tom Kenny (Penguin), and Eric Bauza (Two-Face).
The trailer is the same one that debuted in December last year, just with the English cast. Honestly, it just makes the premise of Batman and the Joker being sent into the past of ancient Japan for a time-altering adventure all the more absurd, but if you want your Batman-as-a-Ninja experience as, err, authentic as possible, the Blu-ray release of Batman Ninja will also come with the Japanese audio track.
No matter which way you plan to experience it, you won't have to wait much longer to see the whole thing. Batman Ninja, rated PG-13, will release digitally April 24, ahead of a DVD and Blu-Ray release on May 8.