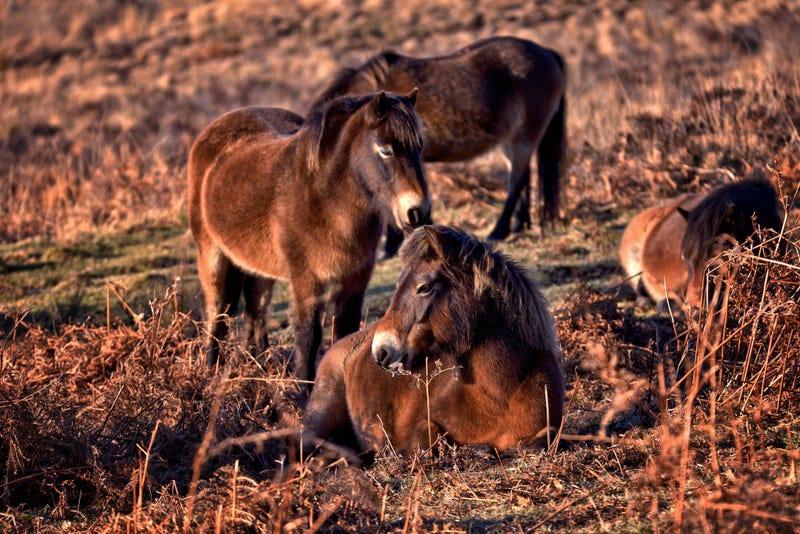 This peaceful shot of a group of endangered Exmoor ponies comes courtesy of British Flickr user Tom Lee.
The photographer reports:
These beauties were on MOD [Ministry of Defence] land at Pippingford (I was on the public side of the fence). The light was so good and benign I had to take my camera. We saw both sets of ponies (17 of these and the 5 Koniks) plus fallow deer including a fawn ... Exmoors are an endangered breed with less than 500 thought to be in the UK. Their hardiness make them ideal for conservation grazing on heathland like the Ashdown Forest.