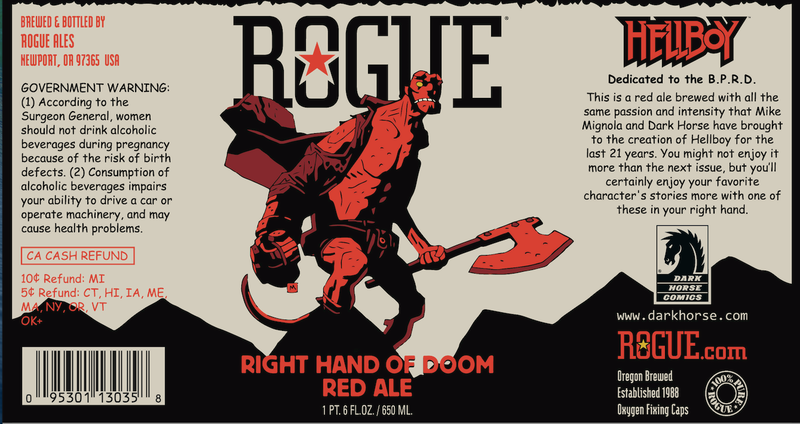 Hellboy beer! Just in time for the comic to legally drink it, we have been given the gift of Hellboy beer. Which is, of course, a red ale. Drink it until it really does feel like you've been hit with the right hand of doom.
For the 21st anniversary of Hellboy, Dark Horse has partnered with the microbrewery Rogue Ales to make this limited edition ale. If you are lucky enough to live in Rogue Ale's homestate of Oregon, you can pick one up in person at the Portland comic store Things From Another World this Friday, February 20th. You can also pre-order it online at Rogue Ales' website.
The label features art from Mike Mignola.