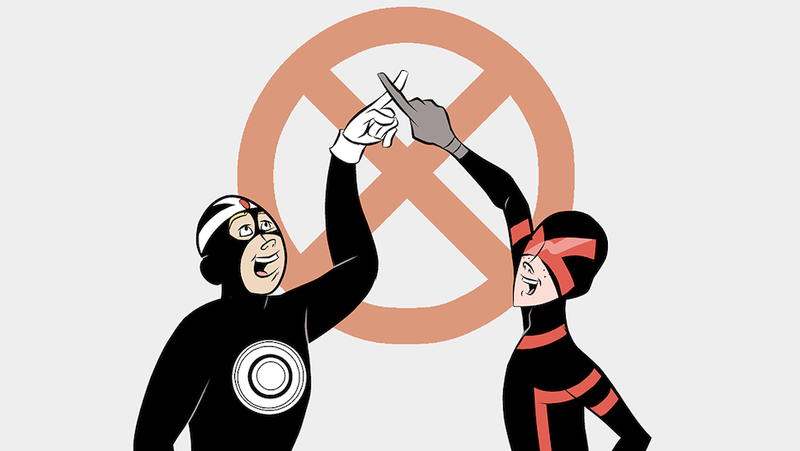 Normally, Hank Venture doesn't dress as any superhero other than Batman, but he's making an exception in this piece by Josh Gowdy. See what other mashed-up hijinks Team Venture is getting up to.
We're not the only ones who are beyond thrilled that The Venture Bros. is finally back on the air. Venture mashups are the theme of this week's The Line It Is Drawn at Comics Should Be Good.
In Gowdy's piece, the twins trade their usual Team Venture gesture for an X:
Action Johnny is already an emotionally scarred character on The Venture Bros., but in John Trumbull's piece, the Ventures travel back in time and meet up with the Johnny Quest crew:
Eyepatch meets eyepatch in Robert Rath's poor depth perception team-up:
And the Order of the Triad finds a natural home at B.P.R.D. in Cynthia "Thea" Rodgers and Amanda Rodgers' piece:
See the rest, including the Monarch's showdown with Batman (and Hank dressed as the Bat, of course) at Comics Should Be Good.
The Line it is Drawn #144 – Go Team Venture! [Comics Should Be Good via Xombie DIRGE]