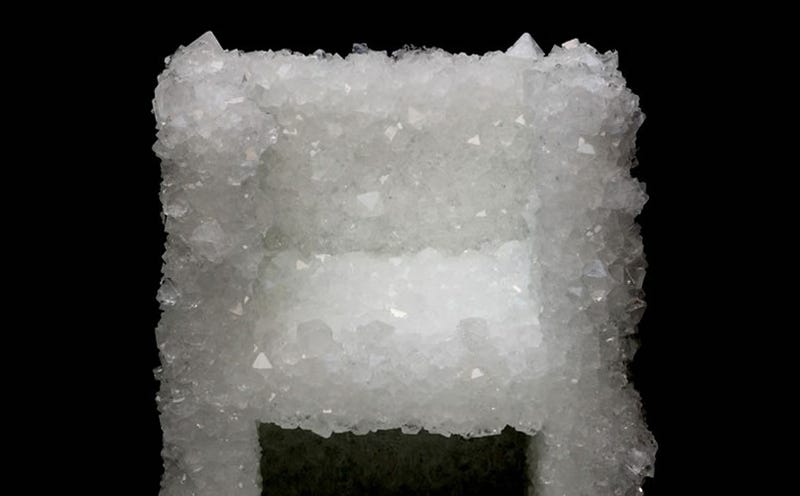 Tokujin Yoshioka's Venus Chair isn't exactly your standard Ikea recliner. Instead of being built, it's grown out of natural crystals in a water bath, making a beautiful, uncomfortable seat that's up for a design award.
Yoshioka's artist statement about the chair, created last year, was
Venus takes shape by making the tiny crystals grow in an aquarium, and makes its appearance over time as if the goddess herself gradually emerges from water. The natural crystal chair, which is formed by the laws of nature and embodies a beauty born of coincidence, pushes the boundaries of creativity. The work is like my message for the future.
The chair is one of the nominees for the Brit Insurance Designs of the Year 2009 awards, created to reward innovative design in multiple disciplines, and currently on display in the awards' exhibit in the Design Museum in London until June 14th.