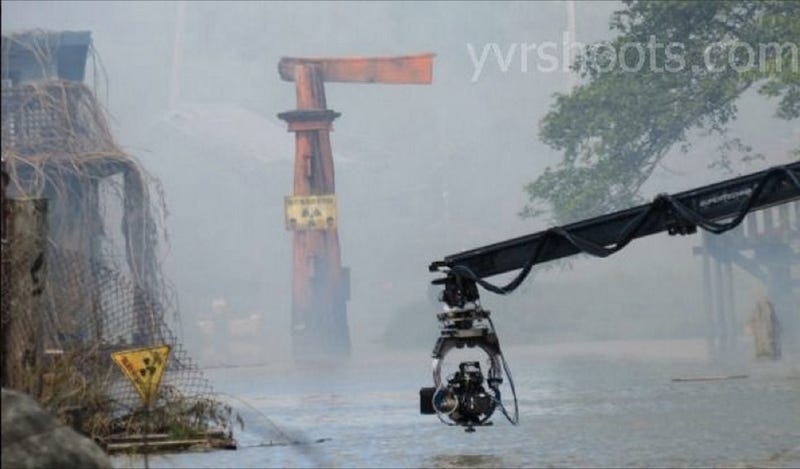 A new crop of photos from Gareth Edwards's monster movie gives a good look into the raw joyful demolition in this Godzilla reboot.
All the classic monster movie tropes are here! Giant monster splashes? Check. Foggy seas? Check. Little kids fleeing their school in adorable uniforms? Check.
This is starting to feel like a real Godzilla picture, lets just hope it doesn't turn into the giant egg-laying monstrosity from 1998.
Images via YVR Shoots.