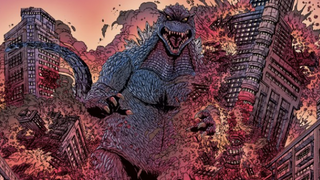 What comic debuts are out this week? First off, we have James Stokoe's Godzilla Half-Century War, which looks ridiculously good — we did an extensive preview of it on io9 last week, so click away. Marvel is also publishing a new Gambit series, which will probably lack the torrid sexual volcanism of my own private Remy LaBeau fan fiction. The synopsis:
When Marvel's premiere thief sets his sights on his biggest score yet, he may just end up over his head. It's going to take more than just playing cards and southern charm to get out of this one!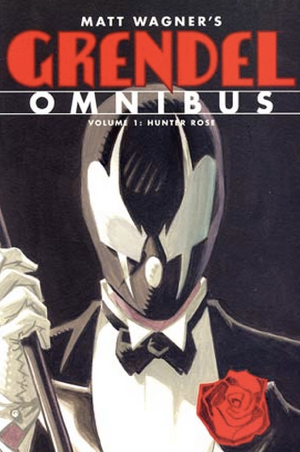 There are also new issues of Buffy the Vampire Slayer, Conan The Barbarian, The Massive, Batman, Before Watchmen: Ozymandias, Frankenstein Agent Of S.H.A.D.E., American Vampire: Lord Of Nightmares, Fairest, and Avengers Assemble.
Many a neat graphic novel hits the stands this week. First off, we have the brand-new color edition of Bryan Lee O'Malley's first volume of Scott Pilgrim, Scott Pilgrim's Precious Little Life. Matt Wagner's entire Grendel series gets a new omnibus treatment this week, starting with the first volume, Hunter Rose.
Other notable bookshelf reading includes a collection of Dan DiDio and Keith Giffen's short-lived OMAC series, a reprinting of Alejandro Jodorowsky and Moebius' short story The Eyes Of The Cat, and the 1990 DC miniseries World's Finest by Dave Gibbons and Steve Rude.
Illustrator Molly Crabapple releases her second illustration book Devil In The Details, and the final volume of Jeff Smith's superb dimension-hopping science fiction series RASL — The Lost Journals Of Nikola Tesla — sadly closes out this series. A thematic jump from his all-ages work on Bone, Smith deftly weaves together crime noir, scenes from the American Southwest, and mad science conspiracies. Highly recommended. And as usual, here's the list of everything being released to comic stores tomorrow, and you can find your nearest comic retailer here. Happy reading, gang!