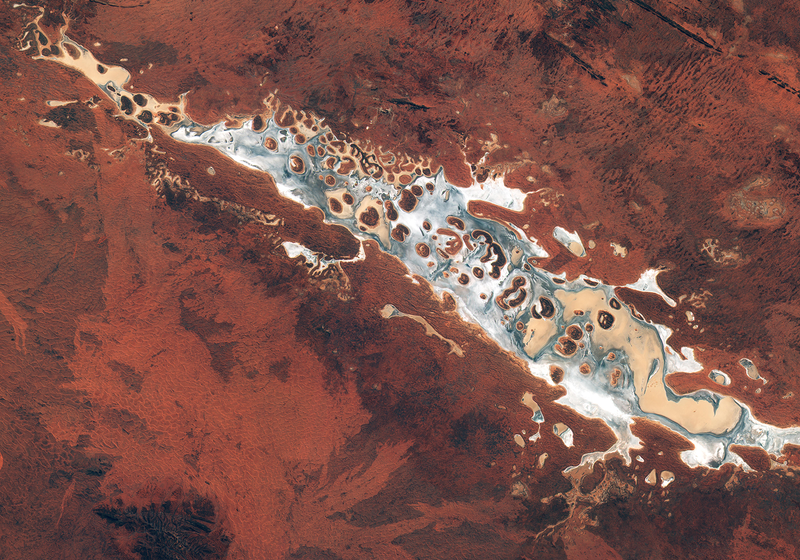 This is Lake Amadeus, the largest salt lake in Australia's Northern Territory. Taken by Sentinel-2A (mean orbital altitude of 786 km/488 miles), this image of Lake Amadeus shows the salt crust, rock, and sand that are part of this lake's unique look.
Also visible in the full image below are the Australian landmark Uluru/Ayers Rock (the triangle in the lower right) and the Petermann Ranges (lower center):
From space, this particular patch of Australia looks as inhospitable as Mars.
Image credit: Copernicus Sentinel data (2015)/ESA
---
Contact the author at katharine@io9.com.