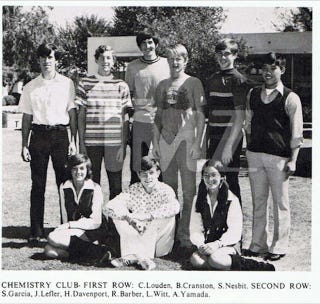 Heisenberg: The early years.
TMZ managed to dig up these and other yearbook photos of the Breaking Bad star, seen here posing with his fellow chem club members at Canoga Park High school in 1973.
A little more hair than we're accustomed to these days, but dashing as ever, that W.W.
See more photos over at TMZ.
[Via LAist]