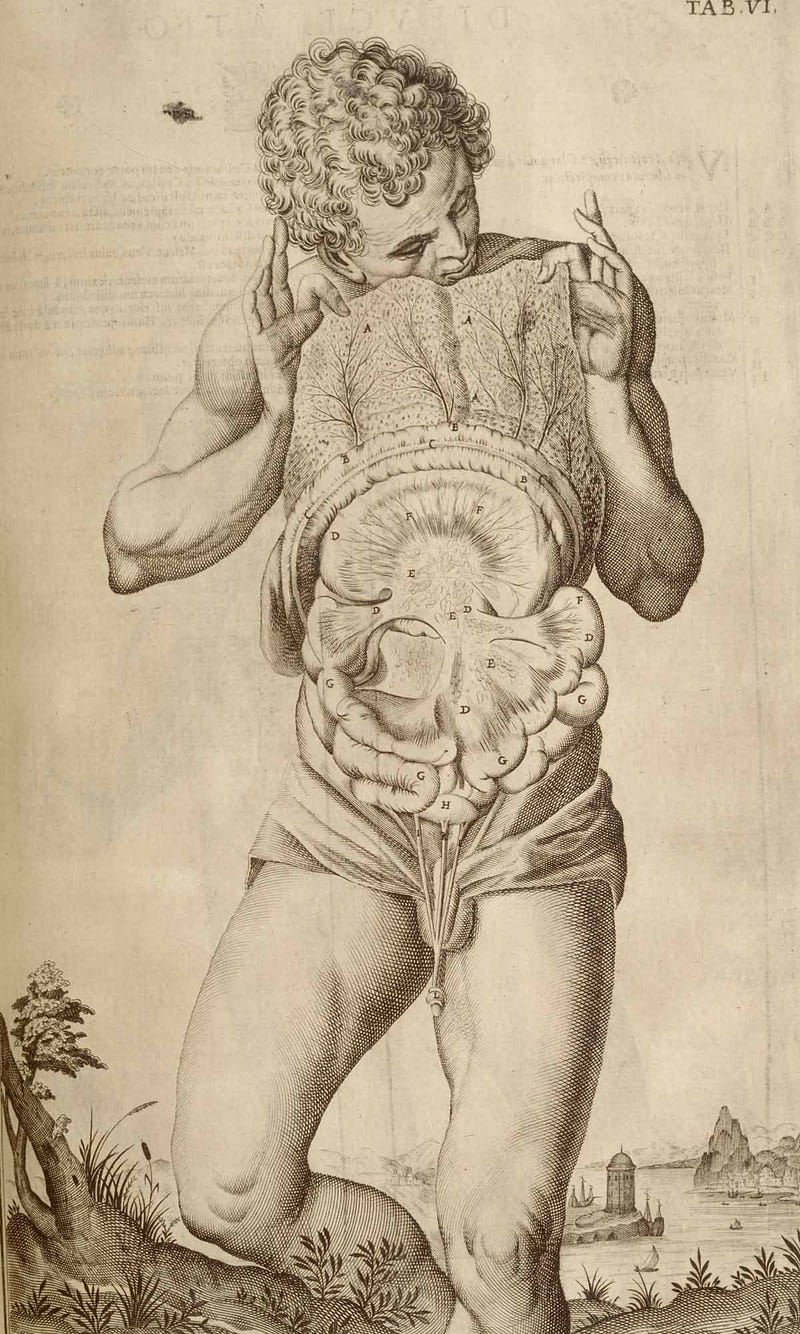 These macabre illustrations add a bit of winking humor to anatomical art. Never shy, the subjects of these images perform a grim striptease, peeling off their skin instead of their clothes.
Michael Sappol has collected numerous whimsical anatomical illustrations, made from 1500 on, for his National Library of Medicine exhibition "Dream Anatomy." The piece up top was created by anatomist Giulio Casserio and artist Odoardo Fialetti in 1627, and its peek-a-boo tenor, Sappol explains, is apparently intentional:
Some of Casserio's plates stage a not-so-subtle flirtation. Here the model coyly hides behind a veil of his own body tissue as he bares his innards.
Below is another Casserio/Fialetti collaboration, also from 1627:
If these sorts of amusing grotesqueries are your cup of anatomical tea, dive into Sappol's Dream Anatomy gallery for more flayed men and corpses showing off their innards.
Dream Anatomy [National Library of Medicine via New York Academy of Medicine via Radiolab]