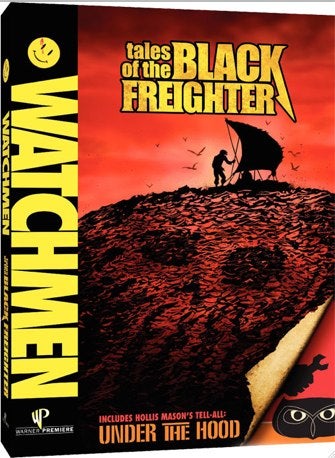 Black Freighter details have emerged from the murky depths. Freighter is laced through the Watchmen graphic novel, and while it's not in the theatrical release, Zack Snyder decided to put out a special animated DVD.
The story within a story Tales of the Black Freighter, follows a band of seamen who are brutally murdered by evil pirates except for one man, who builds a raft from his buddies' corpses and heads home. But riding the seas upon the backs of your pals would drive even the most stable person bonkers. Freighter is read by one of the minor characters of Watchmen, while the story moves from chapter to chapter.
The DVD will have a first look at the Green Lantern animated movie, and below is the first look at the animation. Click on the image to see the rest of the Black Freighter images from JoBlo.