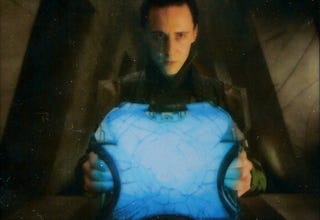 A ton of magazine scans have turned up online, featuring our first look at several of the characters we'll be meeting in Thor. Including Ray Stevenson as Volstagg, Joshua Dallas as Fandrall, Renee Russo as Freya... and a Frost Giant!
Check out some of the coolest images here. The rest are available over at ComingSoon.net.

Ray Stevenson as Volstagg


Frost Giant! At least, that's what we think this is.


Jaime Alexander as Sif, Thor's friend


Agent Coulson


Renee Russo as Odin's wife Freya


Natalie Portman!


Odin!