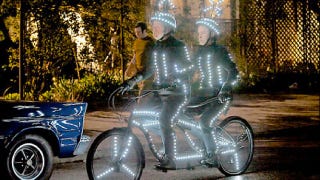 After battling through a whole mess of script problems, it looks like Men In Black 3 is continuing with shooting. Check out the latest time traveling MIB set pics, with a few nods to the original film.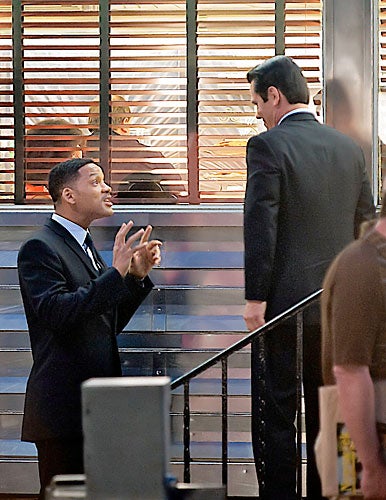 According to the Brooklyn Paper MIB3 has been filming in the Bronx, at the old diner Relish in Brooklyn, and saved a historical building (Grashorn Building) in Coney Island so they could film a few scenes there.
As you can see from the cars on set, MIB3 happens in the past. Will Smith reprises his role as agent J, and has to go back in time and work with the younger agent K (Josh Brolin, who is playing a younger version of Tommy Lee Jones).
Last we heard about the MIB3 project, all of the past scenes had yet to be scripted (as Sony was nervous that NYC would cut their filming tax breaks) so they shot all of the present day NYC moments sans full script. But the old timey cars and presence of Brolin seems to imply that everything is on track - hopefully.
If all goes well MIB3 will be in theaters, May 25, 2012.