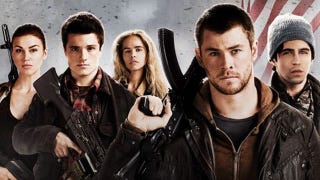 Trailer Frenzy
A special place to find the newest trailers for movies and TV shows you're craving.
WOLVERINES! Watch Chris Hemsworth, Josh Hutcherson and Adrianne Palicki take on the invading North Korean army from their mountain cabin. With a tagline like "welcome to the home of the brave," there's no doubt in our minds this remake is going full-on ridiculous. They even recreated some of the secret attacks from the original film. Fantastic.
Red Dawn hits theaters on November 21st 2012.