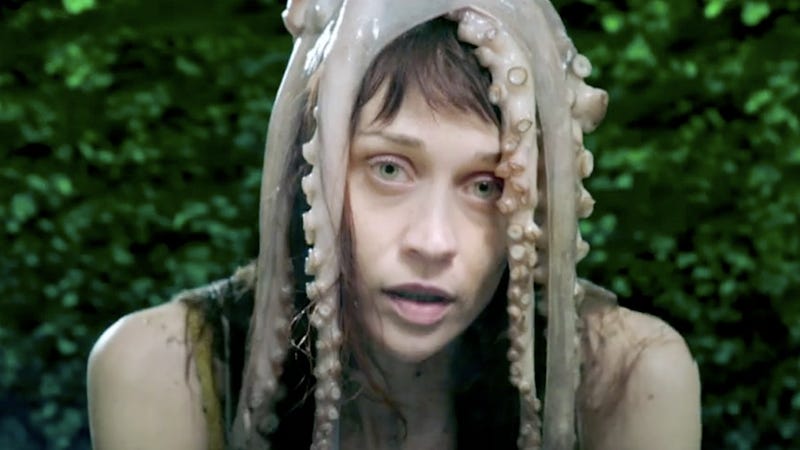 The music video for Fiona Apple's "Every Single Night" is sort of hypnotically weird, in a "I want to be Lady Gaga, but I'm too depressed" sort of way.
Apple told Pitchfork:
I told [director] Joey [Cahill] just to come up with a bunch of things and do things to me and put me in situations and surprise me. One thing I wanted to have happen was to be covered in snails. I laid in a bed of soil and they put snails all over me. And then they brought in shit that I would not have asked for. He put a dead squid on my head.
You can review the results below: