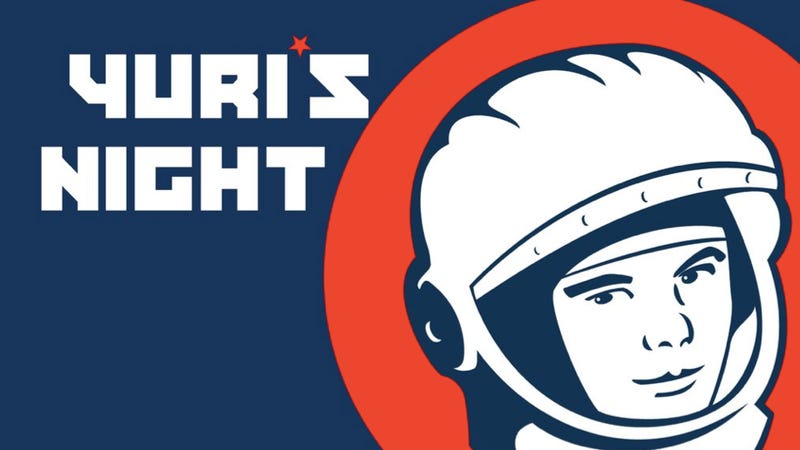 Tonight is Yuri's Night! The night space enthusiasts around world celebrate 51 years of human space exploration by recognizing the anniversary of cosmonaut Yuri Gagarin's historic flight into space (as well as the 31st anniversary of the very first Shuttle launch).
The flagship festivities will take place tonight in Los Angeles, but celebrations are scheduled all over the world every night for the next few days (I for example, will be attending Yuri's Night festivities in Boston, which are actually scheduled for tomorrow night). There are currently 220 events planned in more than 50 countries, and every continent on Earth will be represented. To find the event nearest you, check out the official Party List on the Yuri's Night homepage. It's also not too late to register your own party!
These events are typically pretty awesome — they're all but guaranteed to draw like-minded space, science and scifi enthusiasts (Science Club in Washington D.C., for example, will have space trivia, a lego spaceship building contest, and drink specials on "Sonic Screwdrivers" and "Pan Galactic Gargle Blasters" all night long), and the bigger ones even attract participation from organizations like NASA, SpaceX and Virgin Galactic. Trust us, good times will be had by all.
Click here to find a Yuri's Night Party near you, or here to register your own.