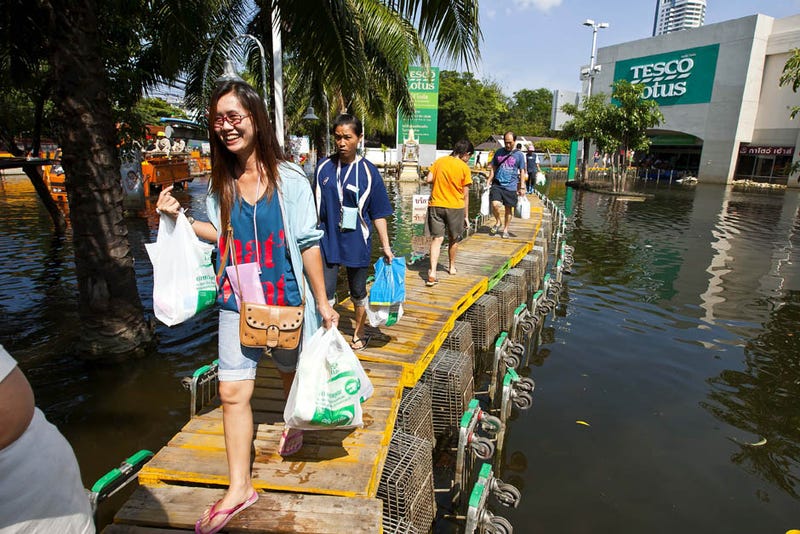 Since this summer, a particularly strong monsoon season has caused dangerous floodwaters to raise across Thailand. These waters have killed over 500 people and caused several billion dollars in property damage already. In cities like Bangkok, residents have adjusted to the rising waters by flood-proofing their vehicles in surprising ways and radically altering the urban landscape to stay dry.
The Tumblr Thai Flood Hacks documents how some city dwellers have worked around these ubiquitous waters. With roads covered in water, some urbanites are turning to recycled bottle boats, whereas others are making their motorbikes amphibious. As far as single-serving Tumblrs go, it's definitely one of the more intriguing ones.
Via The Atlantic. Top photo: AFP | Getty Images


A flood chopper/transportation system. (Photo: @elgrodo, @ericsirote)
A flood-navigating motorcycle.
Improvised highway parking lots in Bangkok.

Elephants are used to clear flood debris.
A UAV is used to survey the flooded area around Don Muang.
A homemade jet-ski using an oil barrel and a garden pump. (Photo: Thai Flood Hacks)