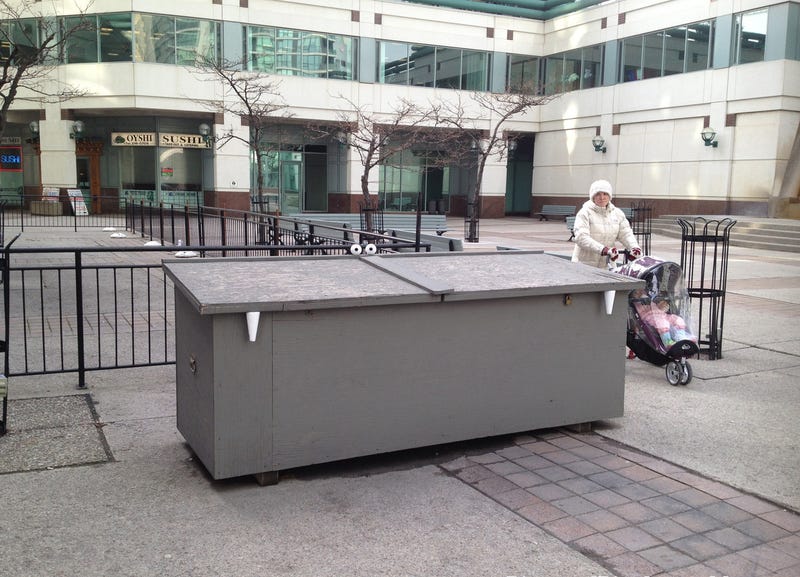 It's hard to look at Aiden Glynn's street art and not break out into a goofy grin. He adds eyes, fangs, tongues, and sometimes mustaches to mundane fixtures on the Toronto streets and turns them into wonderful Muppet-like monsters.
To some extent, Glynn's work reminds me of Anne Wheaton and Bonnie Burton's VandalEyes, which proves that googly eyes add a dose of personality to any object. But Glynn clearly takes into account the shapes of the objects he's working with, so that his enhancements make them look almost alive.
Check out more on Glynn's Tumblr and see more of his street art on Facebook.
[Pizza and pixels via Grist]