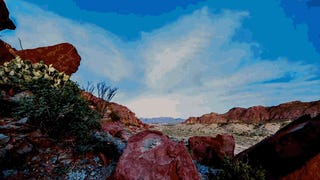 Clouds, tornadoes, lightning, aurorae, and stars all take over the sky in Jeff Boyce's "Edge of Stability." It's both beautiful and awesome — in the original sense of that word. In other words, I'm pretty frightened of the sky now.
[Daily Picks and Flicks via Laughing Squid]
---
Contact the author at katharine@io9.com.