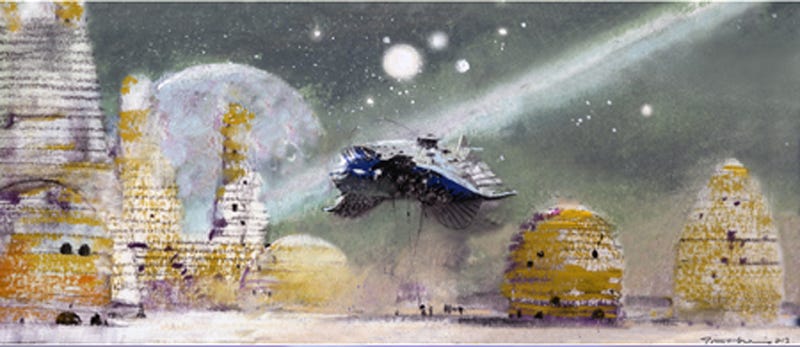 John Scalzi is trying a huge new experiment in serialized publishing, putting out his new Old Man's War novel The Human Division as a series of weekly ebooks.
We've got the exclusive reveal for the third book, "We Only Need the Heads," which goes up on January 29, 2013. And here's the description as well:
CDF Lieutenant Harry Wilson has been loaned out to a CDF platoon tasked with secretly removing an unauthorized colony of humans on an alien world. Colonial Ambassador Abumwe has been ordered to participate in final negotiations with an alien race the Union hopes to make allies. Wilson and Abumwe's missions are fated to cross - and in doing so, place both missions at risk of failure.
Check out more of the covers and descriptions, along with the release dates for each chapter, over at Scalzi's site.