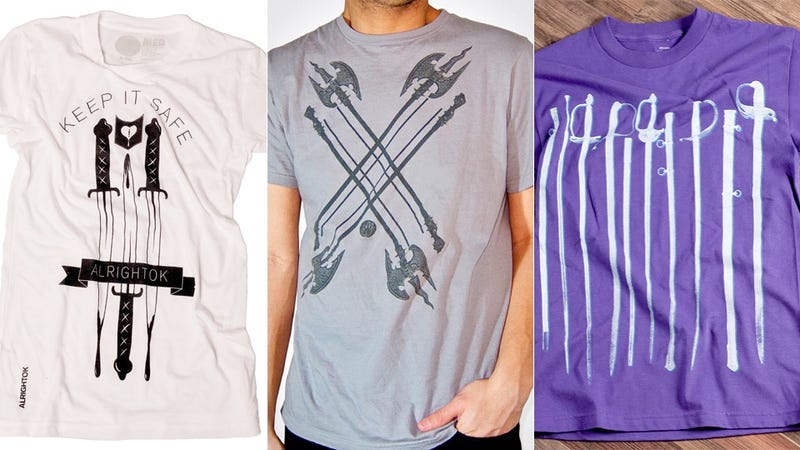 Your Game of Thrones tee fashion statement has arrived. Now you can emblazon your chest with all the swords from the throne this weekend when you're getting drunk and dancing on the sofa with Tyrion.
I love these tees from Alrightok, which are part of their cunningly inexplicable "Keep It Safe" series. The purple sword tee comes in a gray hoodie version as well as a white tee.
There's also this strange shirt with a heart on it, and what I assume are crossed swords or perhaps arrows underneath. Either way, it's badass and I'm sure Arya would love it.
You can pick up these tees at Alrightok for $20 bucks (the purple sword tee is on sale for $10). Spotted on Hide Your Arms!