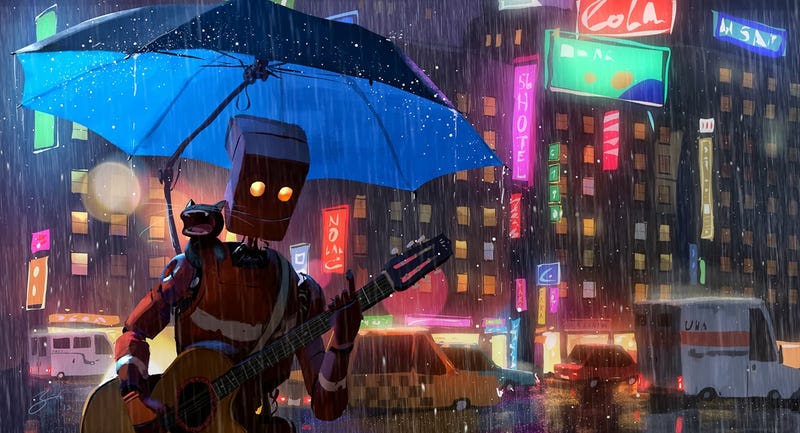 On a rainy night, Busker's Row was pretty empty. But that's when Hattie did her best work. She could strum a tune that perfectly matched the tempo of the beating rain, and the kitten on her shoulder would howl counterpoint. If Hattie had been human, she might have wondered if the coins from passerby were appreciation or pleas for silence.
Goro Fujita is a visual development artist in the San Francisco Bay Area. You can see more of his work in his gallery.
Spotted on the always-beautiful Travesty's Beard!