Last night, a cast of Hollywood actors performed a live reading of The Empire Strikes Back, with Ellen Page reading the role of Han Solo opposite Jessica Alba's Princess Leia. And when it got to the moment when Leia confesses her love to Han, the audience got to hear Han deliver his famous response. Update: Sadly, the video is down.
That's The Office's Rainn Wilson you hear as Chewbacca, in the reading organized by Jason Reitman and Jason Reitman as the latest in their script live-reading series. Last night's reading was held at the Theater at the Ace Hotel in Los Angeles. And the other casting choices were just as inspired: Mark Hamill played both Palpatine and the ghost of Obi-Wan Kenobi; Aaron Paul was Luke Skywalker, and J.K. Simmons gave a very different voice to Darth Vader.
The idea was for the actors to do the performance cold, without reading the script first. But even without preparation, we're excited to see Ellen Page channel Han's roguish charm any day. Someone get a blaster in this lady's hands.
[via Super Punch]
G/O Media may get a commission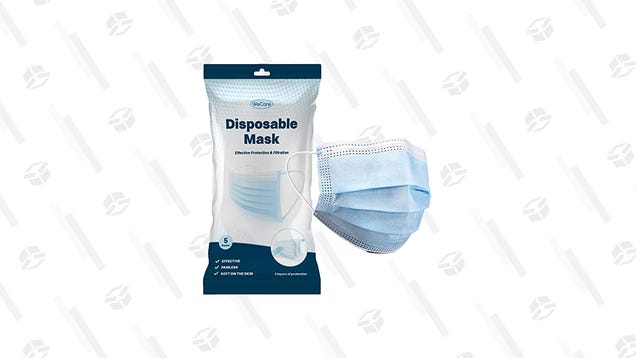 WeCare Disposable Masks With Elastic Earloops- 5 Pack