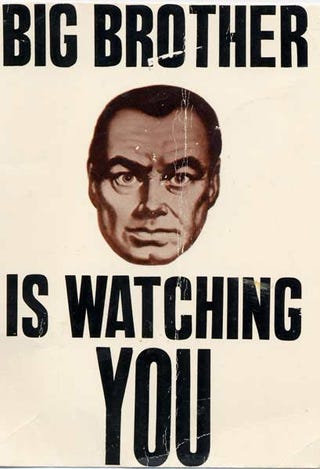 No, not Cory Doctorow — E.L. Doctorow, author of The March and Billy Bathgate. At a National Book Awards ceremony, Doctorow sounded very much like his namesake as he warned of the dehumanizing potential of internet surveillance and Big Data.
But Doctorow concluded by warning that the biggest danger isn't surveillance, but the self-censorship that could result:
You may have read a few days ago the results of a survey conducted by PEN: not only that American writers worry about being the target of government surveillance, but that "a significant portion of writers are engaging in self-censorship by avoiding research on certain controversial topics, choosing not to engage in sensitive conversations, and declining to pursue particular topics and stories when doing so might lead to scrutiny by the US government."

So it has begun. That slowly gathering, ghostly darkness coming off the 
otherworld technology. A kind of China-like darkness, maybe. Or call it a first look into the Internet world's hell. It's hard to believe as we assemble here this evening, a flourishing example of Western democracy. But the struggle has begun as to who will rule that webby other world—government data miners and the corporations in step with them, or everyone else? We'll have to pull ourselves together and, reluctantly or not, join that struggle. I don't have to remind us that everyone in this room is in the free-speech business.
Read Doctorow's whole speech over at The Nation.