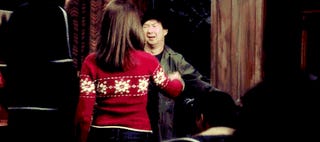 Earlier this week, we heard that Dan Harmon was in talks to return to Community, and today, our greatest hopes have been confirmed. Hugs all around, people.
Joel, you are a hero to us all. The new showrunners were obviously trying their darndest, but it's just not Community without Harmon's touch.
Gif via Community Gifs.
[via Bleeding Cool]