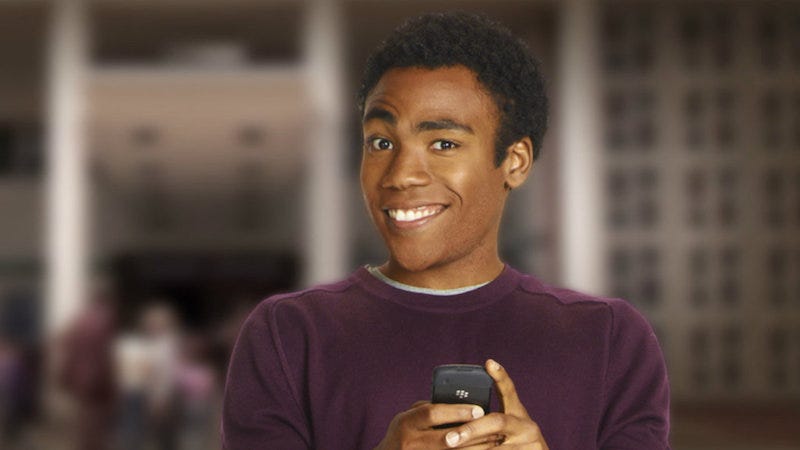 He's not going to be playing Miles Morales. We're certain. Well, pretty certain.

Donald Glover, whom fans wanted to play Spider-Man back before Andrew Garfield got the role, is in talks to join Spider-Man: Homecoming. Where Peter Parker will be played by Tom Holland. (In the future, people will use Spider-Man actors to mark time. Live-action Spider-Man is like the polar opposite of live-action Wolverine in terms of who can play him.)
Glover's played a Spider-Man before, of course; he voiced Miles Morales in Disney XD's animated Ultimate Spider-Man. And since Marvel refuses to give any details on Glover's possible character, there's a minute or two where it feels possible that he might just be... but no. I'd put money on there being some sort of joke about it in Homecoming. But not for real.