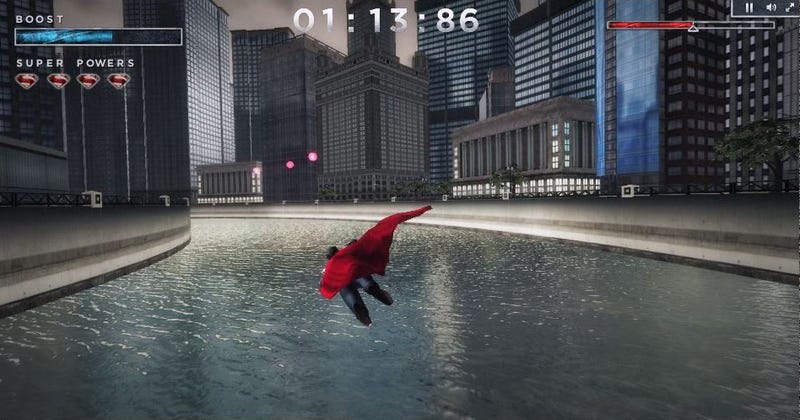 Save or ravage Metropolis — the choice is yours. Warner Bros. has just released a new online video game titled Man of Steel: Hero's Flight which gives you the power to control Superman. Which means you can spend hours flying into innocent buildings, rocks or asteroids (if you suck at controlling him). Overall the game is really a race where you collect boosts and use Superman's many powers to blasts rocks.
We've grabbed a bunch of screenshots, because it is kind of pretty, and it shows off the current city of Metropolis as pictured in Zack Snyder's movie and SPACE!
Here's the official synopsis:
Take control of Superman and fly as fast as possible through 3 levels, avoiding obstacles and enemy fire. Collect boosts to reach supersonic speeds and use the Man of Steel's super powers to blast obstructions and discover special hidden power-ups. Then challenge your friends to beat your time and see if you have what it takes to be the Man of Steel. Play now.
[via Man of Steel: Hero's Flight]