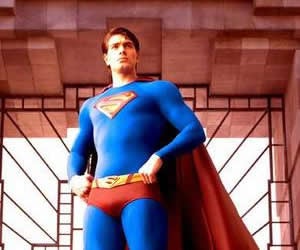 Apparently, there's one character who won't be benefiting from Warner's creation of an entire division to better leverage DC Comics' characters in movies, television and other media. Has the Superman's Curse finally struck the Man of Steel himself?
Diane Nelson, the president of the new DC Entertainment division, told MTV that Superman isn't anywhere on their current slate (aside from the already-existing Smallville):
We actually don't have any current plans for Superman... We've obviously done a lot of great things behind the property in our history, and it's a key part of the family, but we don't have current plans behind Superman.
This decision is probably based on DC/Warner's continually-eroding control on the rights to the character and concepts surrounding him as much as it is the relative lack of success of Superman Returns in 2006. But, while the judge in charge of the case surrounding Warners' claim to the character has said that the studio owns the movie rights for the next 21 years, Marc Toberoff - attorney to the heirs of co-creator Jerry Siegel - points out that the studio nevertheless has a deadline to spare itself from further legal action:
The Court pointedly ruled that if Warner Bros. does not start production on another Superman film by 2011, the Siegels will be able to sue to recover their damages.
Let's see how quickly DC Entertainment's "current plans" regarding the last son of Krypton change as we get closer to that date, shall we?
'We Don't Have Any Current Plans For Superman,' Says DC Entertainment President [MTV Splash Page]