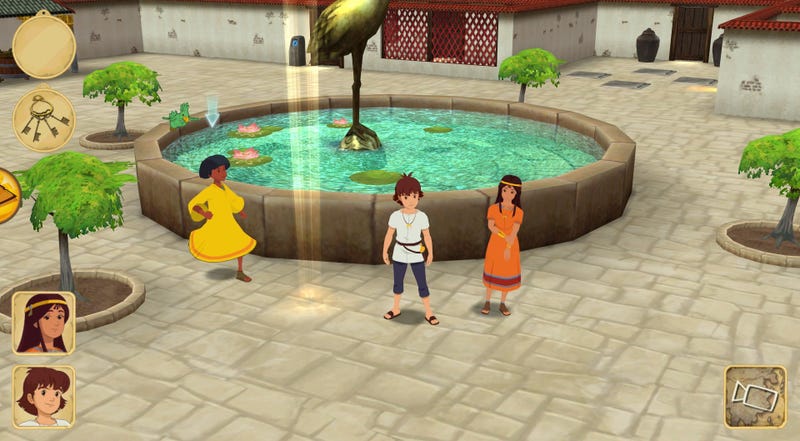 The Mysterious Cities of Gold comes back to life in the form of a puzzle adventure game, with some crowdfunded English-language dubbing. Also check out a rhyming comic book about the origins of life on Earth and a comic about the zombie apocalypse set in 1943 Stalingrad.
Jamie Dunbar has been creating a series of rhyming comic books designed to explain scientific concepts to children. The Universe Verse will explain the origins of humanity from the Big Bang to the dawn of human civilization. For a $10 pledge, backers receive a PDF of the book. For a $30 pledge, they'll receive a hardcover copy of the book as well.
Jeff McComsey's FUBAR comic anthology series envisions a zombie apocalypse during World War II, reinterpreting the events of the war through the lens of the undead invasion. Mother Russia is set in occupied Stalingrad in 1943. You can read the first eight pages to get a taste of the comic's style and tone. For $25, backers receive a copy of the book along with a print and a minicomic.
Ynnis Interactive has paid tribute to the classic cartoon The Mysterious Cities of Gold with their French-language puzzle adventure PC game The Mysterious Cities of Gold: Secret Paths. Now they're working on releasing the game on Wii U, 3DS, iPad, and iPhone, and they're hoping to dub it into English—and perhaps other languages—as well. For a $12 pledge, backers receive the iOS version of the game, and can select different platforms at different pledge levels.