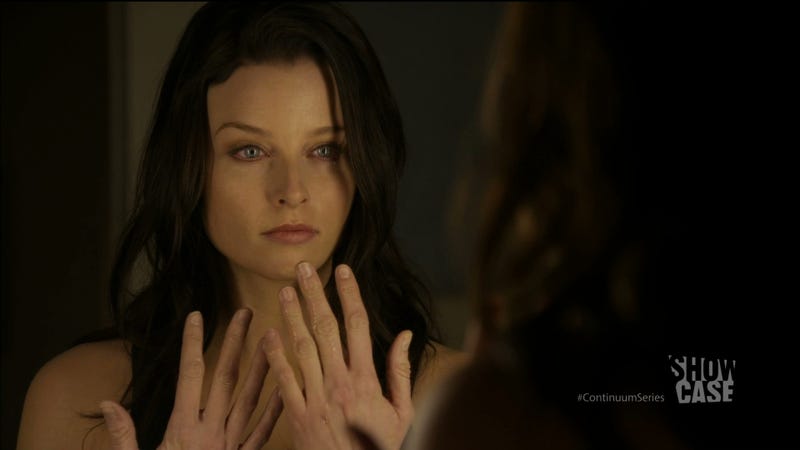 The second season of time-traveling cop show Continuum hasn't started airing in the U.S. yet, and it's not over in Canada. But already, the Canadian network Showcase has ordered a third year of the adventures of Kiera Cameron, the cop from 2077.
Star Rachel Nichols told Digital Spy that the show will keep exploring the moral quandaries faced by Kiera:
Kiera goes through a very interesting moral crisis... because in 2077 she knows who she is and she knows what she's fighting, she knows what's bad and good. She comes back to 2012 and her world is completely turned upside down and everything she believes she stood for is in question.