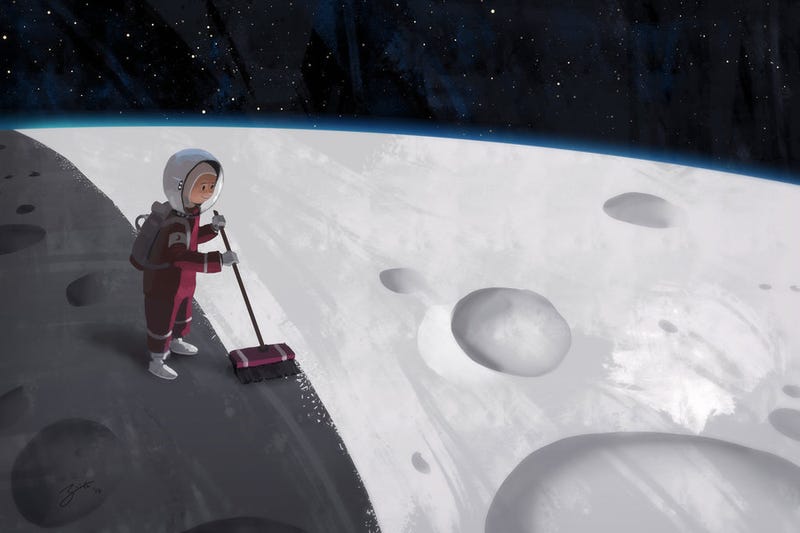 The phases of the moon get a bit fanciful in this week's writing prompt, by artist Goro Fujita. Tell us your tale about this character and their rather unusual lunar job.
As always, we invite you to write a story about this image, Fujita's "Half Moon" and share it in the comments. Is this Earth's moon? Some distant rocky body? Is this paint job authorized or more of a guerrilla art project? It's your call. (Many folks have pointed out that this is probably sweeping. Feel free to add or subtract luminescence.)
"Half Moon" is featured courtesy of Goro Fujita.