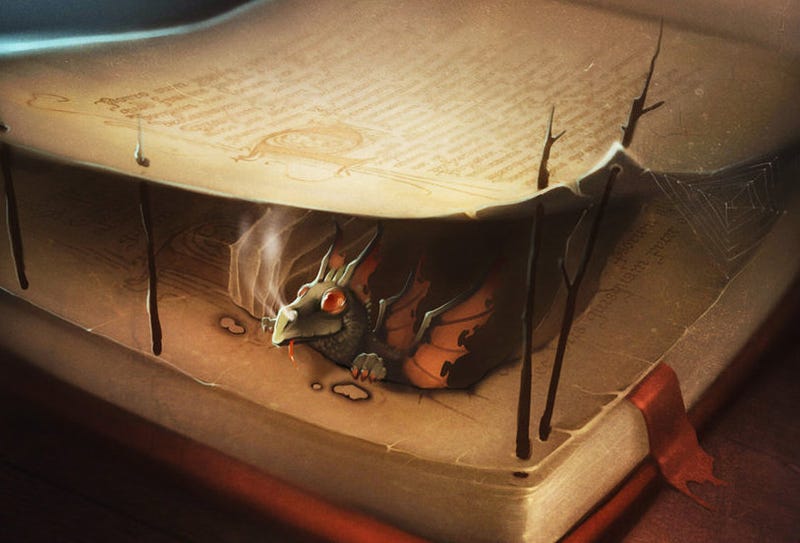 This week's writing prompt, by artist Alexandra Khitrova, features an apparently tiny creature who has found itself a comfortable little home. Check out the full image below and take a crack at writing a story about this little fellow.
Khitrova goes by GaudiBuendia on deviantART, and you can see more of her work there. In addition to this piece, "Dragon's Nest," I'm particular partial to the illustration she posted today, "Grape Dragon."
If this illustration inspires you, write a story about it and post it in the comments.